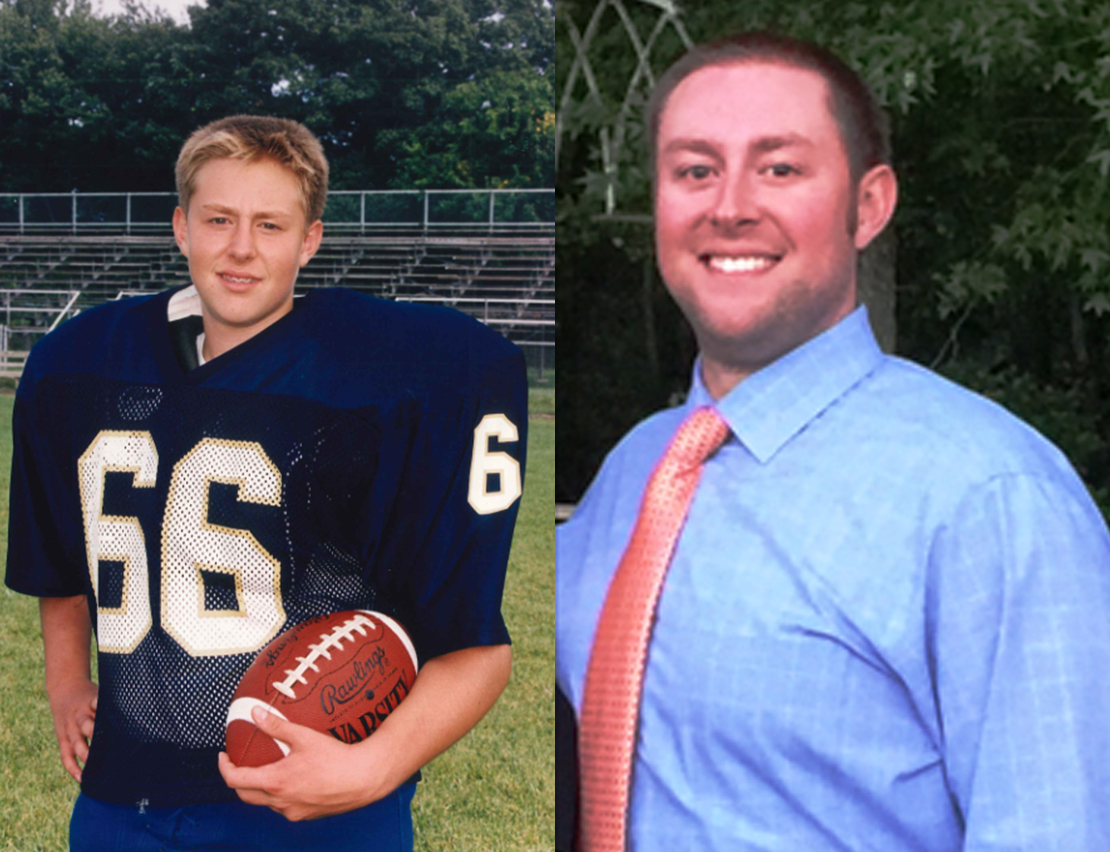 Walter "Ed" Vizthum's large heart gave out on him at 32-years-old on Aug. 28, 2017. He left behind two newborn twin girls and a deep hole in the hearts of his many friends and family members.
To honor his legacy, his friends and family have created the Walter "Ed" Vizthum Scholarship Fund, a 501c3 nonprofit organization with a mission to benefit incoming freshmen students with a scholarship at Holy Spirit High School, his alma mater.
We invite you to join us for our third annual Drink 'n' Shoes Horseshoe Tournament Saturday, July 25, 2020 followed by a beef and beer at Holy Spirit High School, 500 S New Rd, Absecon, NJ 08201.
Who Was Walter "Ed" Vizthum?
Vizthum, Walter (Ed), – 32, of Absecon, was taken from us too soon on August 28, 2017 of natural causes. Ed loved cooking, the outdoors, fishing and sports. Ed has a contagious laugh, the biggest heart, an incredible wit and sense of humor and he always brightened the room when he entered it. Nothing compared to his love for his family and being a father to Sophia and Sage. He leaves behind the love of his life Rosie Sher, his cherished daughters Sophia and Sage, his adored parents Ed and Denise, his loving brother Rob (Susan), his grandparents Ed Vizthum and Margaret Vizthum and a host of loving family and friends.
Drink N Shoes Horseshoe Tournament Beef and Beer
The Walter "Ed" Vizthum Scholarship Fund will hold its second annual Drink 'n' Shoes Saturday, July 27 at the Margate Log Cabin, 600 N. Jerome Ave. Horseshoe tournament begins at 10 a.m. and is $40 per player and $75 for teams of two including T-shirt and beef and beer beginning at noon. Tickets to the beef and beer only are $25 including food, entertainment and raffle. Advance registration required for horseshoe tournament. Sponsorships available. Rain date Sunday, July 28. Proceeds will be used to fund a scholarship for students to attend Holy Spirit High School.
3rd annual Drink 'N' Shoes Horseshoe Tournament
Saturday July 31, 2020 at Holy Spirit High School
Register Now
Sponsor